Are you looking for an opportunity to meet up with other business owners

and share your marketing ideas and experiences? 
What is #focusonmarketing?
#focusonmarketing is an event aimed at bringing Shropshire small business owners together to learn from eachother, share experiences and knowledge and is a forum for supporting your peers to embrace all that the wide subject of marketing has to offer.

What's the format?
#focusonmarketing is an informal masterminding event.  I lead it, but I don't talk at you.  Everyone sits in a circle.  You don't have to do a 60 second pitch (just introduce yourself) and if you're shy, then don't worry – you can listen (but we'd love to know what you think).
When's the next one?
For information on upcoming events, have a look at my events on Eventbrite, where you can see if there's an event in your area and book your place.  I hope to see you there!
What do people think?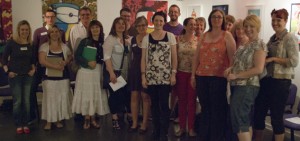 "This was my first #focusonmarketing event and I was very impressed with Claire's initiative in hosting and facilitating an interesting and stimulating discussion on using social media in business. The content was well thought out with plenty of opportunities to participate and I came away with some practical suggestions on developing a social media strategy. An evening very well spent."  Jill Ming
"Attending my first #focusonmarketing meeting was a great experience and lived up to all I hoped it would be in order to help with ideas for moving the business forward. Claire had organised a great agenda with thought provoking questions for discussion and openly shared her expert knowledge, inviting everyone's ideas and contributions. Claire looks to include a wider audience arranging for live tweets during the meetings and makes use of social media in-between to continue momentum and ideas.
Claire has taken an idea and created an amazing resource for like-minded business owners in Shropshire showing her pro-active, personable nature and expertise in the field. If you haven't already then make sure you connect with the focus on marketing group and see what you're missing!"  Leigh Clarke
"I booked the Focus on Marketing event after seeing it advertised on Twitter, as Claire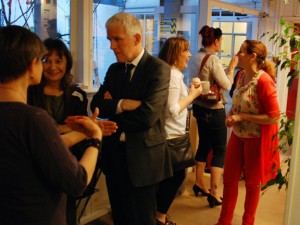 has such a good reputation and it was an ideal chance to tap into some of that knowledge and expertise. Focus on Marketing is a great informal forum for small business owners to discuss, share and learn from each other, it has been highly effective for my business already. I highly recommend small business owners to attend one to see how it can work for them, I will definitely be returning!"  Laura Ryder
"I thought it was a good idea, and a good session that I think everyone got something positive from. I'd certainly come back again if you'd have me."  Nick Deane
"Really enjoyed the session – great idea and yes let's do it again."  Carla Boulton