create a community Your clients love (and love you for)
Are you a coach, trainer, speaker or consultant?
Do you teach or transform people and businesses?
Then come and spend 30 days with me as I show you how to build a Facebook group that your clients will LOVE and will love you for.
Whether you have an idea for a brand new group or want to re-launch your existing community, this will set you up for success in 2021.
Over the 30 days you can expect...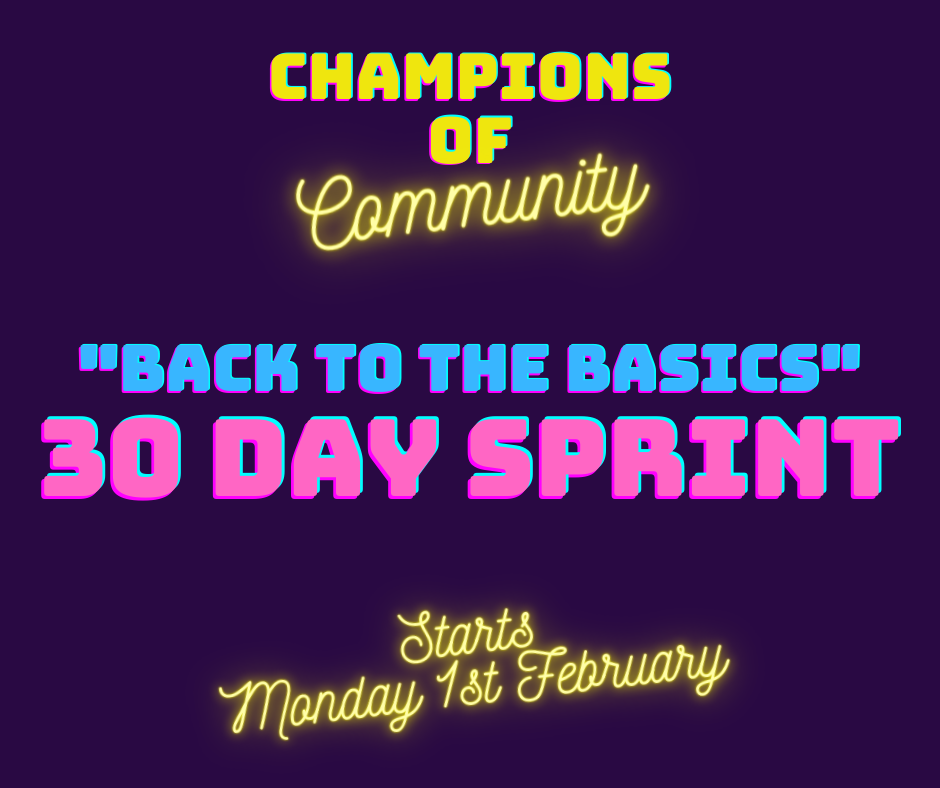 What Claire's clients say
In case you need some reassurance,
here's what some past clients have said…
I recently took part in Claire's 'Back to Basics' programme and with her advice and expert guidance, started a successful Facebook group that I'm proud to have created. Claire helped me to get clear on who I help and how I help them; what value I wanted to provide to this amazing community I was creating; how to keep the members engaged; and also how to plan ahead so that I enjoy running it well into the future. It's obvious that Claire's experience and expertise are first-class and I am glad to have learnt from the person I consider the best at this sort of stuff. If you want to start a Facebook group, revive a flagging one, or monetise an existing one, get in touch with Claire now.
Claire is an absolute powerhouse when it comes to building communities and audiences for your business. I've watched her work her magic in several groups and communities, and she has an amazing ability to find and fix the missing ingredients very quickly. Thanks to Claire I've made changes to my own Facebook group that make it easier for me as a leader, and also for my group members who have more clarity on what to expect when they join and participate in the group. I've grown my community, I have more engagement than ever before, and I couldn't be happier! If you have an existing community or you want to create one, Claire is the person to pay attention to, she really knows her stuff!
I recently did Claire's 'back to basics' programme and loved the way she explained things in a simple and easy to follow manner. She provided me with great insights, tools and tips that I'm now applying to my facebook group and even though I'm only halfway through I can tell it's going to have a massive impact. I would highly recommend Claire to anyone wanting to revamp or build a brand new community. And she is super funny and lovely to work with at the same time. A no brainer.
This is not a £997 plus a million bonuses programme. Far from it. For 30 days with me growing your group, creating an awesome community and having a bloody good time doing it is…
£67.
Yep that's it.
And you'll also have the option to book a 1 hour Community Kickstart call with me for a price well below the usual. You should totally take a look at that ;)
Got a question or three? Drop me an email at hello@clairedowdall.co.uk
The sprint starts on Monday 1st February 2021 and will take a place in a private Facebook group. Once you've registered and paid, you'll receive an email as soon as the group opens.
Until then…